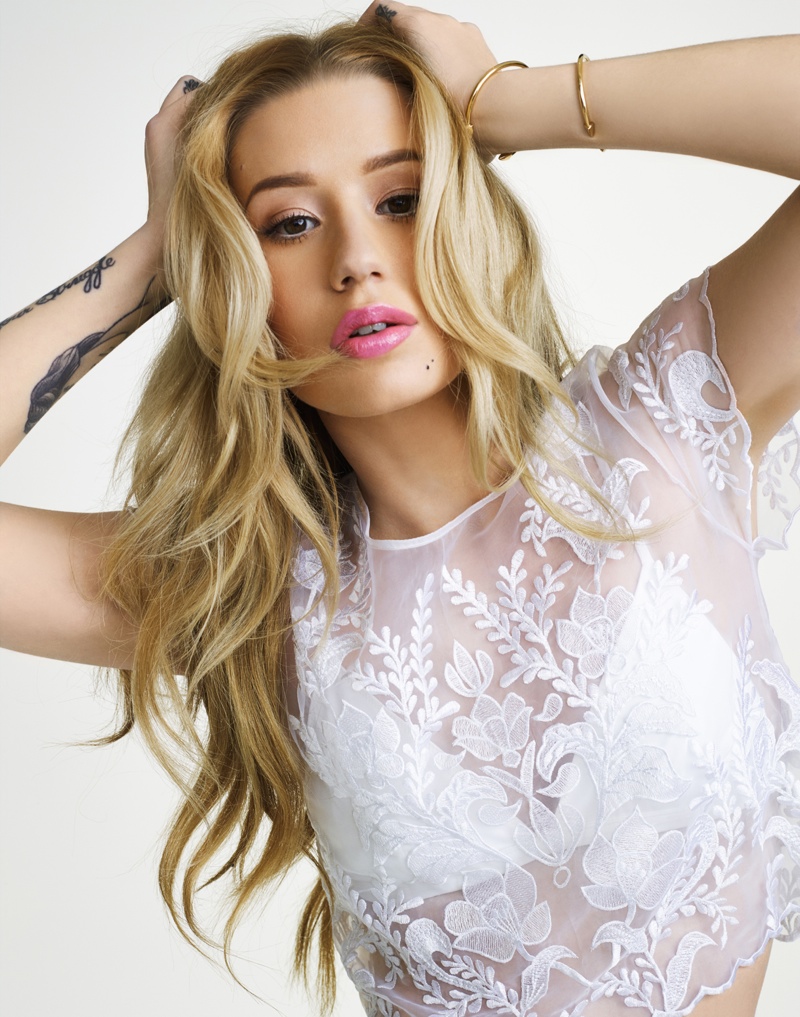 Yes! Who that? Who that? its IGGY- IZZ! My woman crush of the moment is Iggy Azalea. The beautiful and cool Australian raper of the 2014. And I finally make a post on a FRIDAY!!
I feel like if she makes a song I know I'm gonna like it, even if I haven't heard it yet :) We should all want a bad bitch like this! (8) Black Widow, Work, Fancy, Change your life, Bounce, New Bitch, Problem, etc. Has been my new favs this month and I just can't get enough.
I don't know why when I think of a rapper, I don't think of a beautiful blonde Australian girl :D. And if you don't know who she is, shame!!! I love all of her songs, her voice, she is super talented without following the stereotype of girl rappers. She makes rap cool again, and we all love that. Her songs are catchy, funny, and just great stuff. Work has to be my fav, and my second favorite is New Bitch. This Aussie has come a long way since her Pu$$y song!
And that is why she is my girl crush post this week! :)
And can we please not forget that her video Fancy its a re-make of my All time fav, The Clueless movie. She made it well!! SO this has been a couple reasons why all of us girls has been lesbians for Iggy lately :D
Hope you enjoy it :D
Till next time!